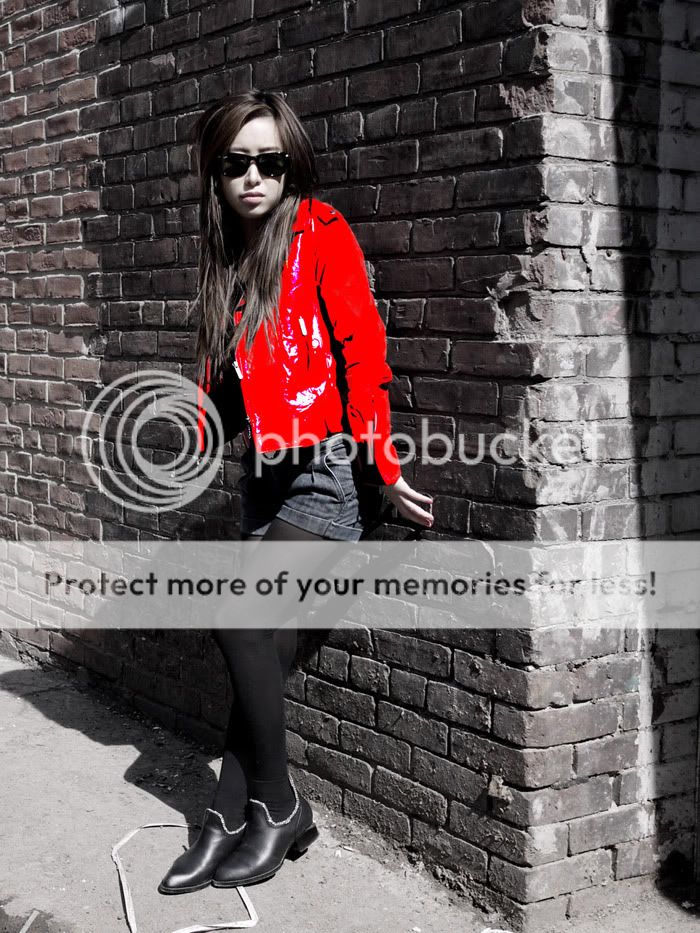 zac posen ft leather jacket, sunkyung sa hand-painted scarf, dad's vintage belt, betsey johnson tights, alexander wang kori boots
I finally found a red leather jacket that fits all my needs, although it's not as dark as I'd prefer. I would like it better if it were more of a wine color but the asymmetrical cut and unnecessary amount of zippers make it satisfactory for me. I'm so happy it was actually warm enough to even wear leather in Toronto. School is insanely boring (not like I ever go to class) but things are a little better when I get to see my friends. I usually don't wear much color at all but today I was quite bright.. on the contrary my korean friend David balanced my rainbow costume out with an all-black ensemble. After I couldn't stand the cold any longer I met up with a friend to have lunch and unfortunately it wasn't very good. Tons of food, but quality over quantity right? ..usually.
Today I watched a heartwarming video of an earthquake and an amazingly intellectual dog saving two lives and stopped to think again about the disaster happening in Japan right now. Please take the time to donate
here
, and join the others who are praying for Japan
here
.